Schweighart receives SPaRC 2016 Outstanding Service Award
ECE News
Daniel Dexter, ECE ILLINOIS
10/4/2016 1:59:44 PM
Story Highlights
ECE Assistant Director of Grant Administration Christina Rene Wilson was honored in September with the SPaRC 2016 Outstanding Service Award.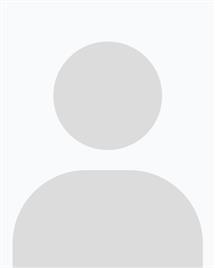 Sponsored Projects and Research Compliance (SPaRC) is a comprehensive working group exclusively devoted to the management and administration of sponsored projects. The organization's outstanding service award recognizes individuals who have excelled in support of research administration at Illinois.
Schweighart has worked at ECE ILLINOIS for the past ten years. In her current role she oversees all grant administration for the department and coordinates with administrators for the sponsored research activity of ECE faculty that are housed across the engineering campus.
Scheweighart describes this recognition as a humbling experience, and she feels fortunate to have the opportunity to work in a department with excellent coworkers, faculty, and students.
"I had no idea I was nominated and to have won was a huge shock," Schweighart said. "I felt so proud while reading the nomination letters from the department and the faculty. I thoroughly enjoy working with and for them, and the kind words meant so much to me."
She was nominated for the award by her supervisor, Jeannette Garinger Beck, along with several faculty members that Schweighart has worked closely with while arranging the allocation of grants and research contracts.
"Chris stands out as a person of high integrity, superb performance, and pleasant personality," ECE Professor Peter W Sauer remarked in his nomination letter. "In nearly 40 years of my working with staff, nobody has been as responsive, punctual, and accurate in the management of the financial accounts associated with our grants, gifts, and contracts. What is remarkable is that she has left this same impression with faculty that have only been here for six months!"