ECE Senior Design students develop aids for competitive swimmers
ECE News
Max Tane, ECE ILLINOIS
9/4/2012
Story Highlights
Four groups from the Senior Design class worked on developing swim aids for competitive swimmers.
Projects included uses of light-emitting diodes, lasers, and a sequence of lights.
Course director P. Scott Carney noted that the projects were creative and professionally.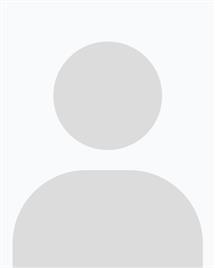 In fall 2011, a local swim coach approached ECE Associate Professor P. Scott Carney about a need he saw for a low-cost device that would give swimmers real-time feedback about their swim speed while they were in a pool. Carney brought this problem to the students in his spring 2012 ECE 445: Senior Design course. Four groups of students took up the challenge.
It was important that swimmers could see the pacing aid while they were in the pool.
"It's like a digital competitor," said ECE graduate student Ryan May, a teaching assistant in the class. "We wanted to have something that gave a swimmer an idea of how fast they should be swimming."
One group that tackled this problem included ECE seniors Igor Fedorov, Ryan Cook, and Michael Chan. Their project was the Modular Swim Pacing Aid. It consisted of a number of interconnected light-emitting diode (LED) display modules that would indicate the set pace by lighting up successive LEDs in a wave fashion. The displays were controlled through wireless communication, and the pace could be adjusted in half-second intervals in real time.
"We chose to do everything wirelessly," said Cook. "So everything interfaces using a protocol that we came up with, and it's battery operated."
The wireless nature of their apparatus made it useful for a variety of pool distances. Codes were tested to determine delays between transmissions of the data from the device. The group's project won the ECE 445 Communications Award for the spring semester.
Other groups approached the problem differently. Sean Kung, Kevin Liu, and Nick Pitrak created the Laser Guided Swim Pacer which used a servo motor to move the laser pointer back and forth through the pool. Mark Alikpala, George Garcia, and Miao Lu created the Swim Pacer Unit, which involved a visual indicator for swimmers through sequential lights. Yi-Liang Chen and Jonathan Lee created an LED Swim Pacer, where an LED display shows the speed of the pacer and the laps the swimmer is going to swim.
May said that the swim coach was "super excited when he saw some of the working demos." Though many of the projects successfully worked, none were ready to be tested in a pool.
"Most of the projects we demoed in the hallway," May said. "It was fun to just walk according to the pace it said. A goal is to have for the groups moving forward to get them in the pool. I think we could be beta testing some of the projects before the end of the summer."
"I was really pleased with the results from all of our teams," said Carney. "As I have come to expect from our seniors, the solutions were creative, and the implementations were professional. For me personally, it's really satisfying to see someone from outside the department be so pleasantly surprised by the brilliance and competence of our students."