ECE researchers among the "most cited" in engineering
ECE News
Rick Kubetz, College of Engineering
8/1/2016 11:38:17 AM
Story Highlights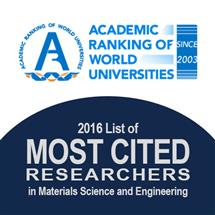 The
2016 List of Most Cited Researchers in Materials Science and Engineering by Elsevier Scopus Data
includes some familiar names. ECE faculty
Minh N Do
,
Pramod Viswanath
,
Daniel M Liberzon
, and ECE affiliate
John A Rogers
were among the 300 researchers who made the list, which is ranked by total citations of their papers.
Eleven University of Illinois faculty researchers from several different disciplines were represented on this year's list. This list was compiled by MSE Supplies from the Elsevier Scopus database and appears on the Academic Ranking of World Universities (ARWU) website (listed by category). The ARWU "Academic Ranking of World Universities" currently ranks the College of Engineering at Illinois #4 worldwide in Engineering/Technology and Computer Sciences.
Engineering at Illinois was #1 on "The Most-Cited Institutions in Engineering, 1999-2009," a list of the top 20 institutions worldwide with the highest total citations to research papers published in Thomson Reuters-indexed engineering journals from January 1, 1999, to October 31, 2009.