Pilawa joins ECE ILLINOIS
ECE News
Heather Punke, ECE ILLINOIS
3/26/2012
Story Highlights
Robert Pilawa is one ECE's newest faculty members.
He is an expert in power electronics, with a focus on renewable energy.
He is teaching ECE 330: Power Circuits and Electromechanics this semester, and he plans to encourage undergraduate involvement in research.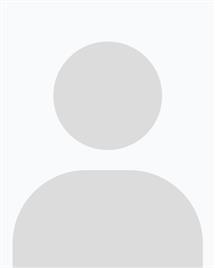 ECE Assistant Professor Robert Pilawa-Podgurski, a native of Sweden, came to Illinois after receiving his undergraduate and graduate degrees from the Massachusetts Institute of Technology in the fall of 2011.
Pilawa is an expert in power electronics, with a focus on renewable energy and a "passion" for solar photovoltaic applications. He decided that ECE ILLINOIS was the right fit for him for a two main reasons. He was first attracted to Illinois because of the stellar reputation the University and ECE department has around the world. "Within power and energy, Illinois really is one of the best places you can be at, both from a student and a collaborator perspective," he said.
On top of that, Pilawa said he was specifically impressed with one aspect of the University during his interview. "I was very excited about the interdisciplinary work," he said. "I met a lot of people and everyone was just very excited to do collaborations. Power electronics goes into many different energy sources, so if I could find good people to collaborate with we can make things really stand out and be exciting."
The future collaborations will help Pilawa with the many projects he will work on here at Illinois. He has "quite a few projects" planned out. "Right now we're working on improving solar installations, using power electronics to both reduce the cost and increase the efficiency of solar photovoltaics," he said. He also wants to work on harvesting energy from novel sources such as heat or vibrational sources, and improving power conversion for consumer electronics.
Pilawa has jumped right in and is teaching his first course this semester. He is teaching ECE 330: Power Circuits and Electromechanics this semester. "I like it a lot. We'll see if the students like me after Exam One," he joked. Pilawa will teach two different courses in the fall, ECE 464: Power Electronics and ECE 469: Power Electronics Lab.
On top of teaching, Pilawa said he likes it when his undergraduate students take advantage of research opportunities. "I think a big component of undergraduate education is doing actual research, and at a place at Illinois we have tremendous facilities for that kind of hands on work," he said.
After coming to Champaign from Boston, Pilawa says he likes the Midwest so far. "The people are friendly and welcoming" compared to Boston, he said. "I'm excited to be here. The campus has a lot of energy."
When Pilawa isn't teaching, he enjoys staying active and playing sports. He played varsity soccer at MIT. "I come from Sweden, so I like to play hockey. We'll see if I can find some 'old guy' league," he said, laughing. He also likes to snowboard and ski when he is in Sweden.