Grad student Feng Xiong wins two prestigious awards
ECE News
Reema Amin, ECE ILLINOIS
11/23/2011 11:49:04 AM
Story Highlights
Feng Xiong won the gold medal for the TSMC Outstanding Student Research Award and the Best in Session Award at TECHCON 2011.
For both competitions, he presented on his research work on a 100-fold reduction in programming power of phase-change memory.
Xiong's research in this area has led to two pending patents.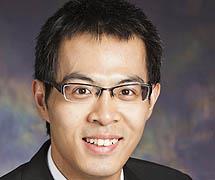 ECE graduate student Feng Xiong won two prestigious awards in recent months: the gold medal of the Taiwan Semiconductor Manufacturing Company (TSMC) Outstanding Student Research Award and the Best in Session Award at the Semiconductor Research Corporation (SRC) TECHCON 2011 conference in Austin, Texas.
The TSMC competition offered graduate students around the world a chance to present their research. Xiong first learned of the award through a colleague, Albert Liao, who had participated last year. Both Liao and Xiong have ECE Assistant Professor Eric Pop as their graduate adviser. Xiong said, "When they made the announcement of the next competition on the ECE website, Professor Pop suggested I should go for this award."
The competition called for applicants to present their research from the past year. Xiong described his recent work which led to a 100-fold reduction in programming power of phase-change memory, a breakthrough that was published in and featured on the cover of Science magazine earlier this year. Such memory devices could potentially replace modern flash memory technology, as used in laptops or smartphones today.
There were four categories in the competition, and Xiong entered the Electronic Device, Process, and Patterning Technologies category. A panel of judges reviewed the submissions and chose the top six papers in each category. These finalists were invited to Taiwan to present their submissions to another panel of judges.
When Xiong was notified that he was a finalist, he was excited to learn that he was surrounded by contenders from MIT, Stanford, and Berkeley.
During his time in Taiwan, Xiong presented his work to the panel of judges. The suspense was kept until the end, because the participants did not find out their standings until the awards ceremony on the last day of the trip.
Xiong was pleased to learn that he won the top medal. "I was thrilled to win the gold!" he said. "I was a bit surprised because of the competition. Their research work was all very good, but at the same time, I also had confidence in my own work."
His confidence also received a boost at TECHCON, where he won a Best in Session Award. He received that award for his presentation on the same thesis project on low power phase change memory. About 440 people attended TECHCON 2011, with half from the semiconductor industry and half from academia.
"Right now, flash technology cannot be reduced in size or power because it is reaching its physical limitation," Xiong said. "Unlike conventional semiconductor memories, this one-dimensional phase-change device actually stores memory as a change of resistivity."
The phase-change memory bit has electrodes which are nanoscopic carbon nanotubes. Since the device is extremely small, its design allows for an extreme reduction of the programming power needed to write and erase the memory states.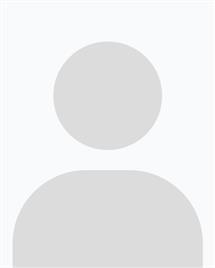 Xiong credits Pop for initiating the idea. After the idea was born, a team of students led by Xiong implemented and improved the device design within the Micro and Nanotechnology Lab. They now also have two pending patents with the Office of Technology Management.
Pop, Xiong's adviser, has high praise for this work: "Feng's work has answered a big question in the semiconductor industry: How can we make low-power phase-change memory devices?" explained Pop. "Using carbon nanotubes as the tiniest electrodes—a few nanometers diameter—he was able to show that power can be reduced by a factor of one hundred versus the previous state of the art. Feng's work points the way forward for major companies like Intel, Samsung and IBM, who are all interested in what the smallest and most efficient memory bits are."
Xiong remained modest about his accomplishments, but did mention the uniqueness of his work. "What I presented is pretty groundbreaking," he said.