Pop named a Fellow of the Center for Advanced Study
ECE News
Heather Punke, ECE ILLINOIS
10/19/2011
Story Highlights
ECE Assistant Professor Eric Pop was named a Fellow of the Center for Advanced Study.
Pop will spend his time as a fellow to survey the energy use landscape in electronics of all sizes to boost the understanding of energy efficiency in electronics
He will also work on a book on energy dissipation in electronics.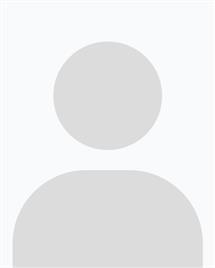 ECE Assistant Professor Eric Pop will begin writing his first book starting next semester, thanks to the Center for Advanced Study (CAS).
Pop, a researcher in the Micro and Nanotechnology Lab, received the prestigious CAS Fellowship, which includes a semester release from teaching to pursue research and writing endeavors, according to the CAS website. There are 10 other fellows for the 2011-2012 school year, their fields of study ranging from philosophy to French. Fellows are selected by their submitted proposals in an annual competition.
"It's a nice honor. It's a prestigious campus wide recognition," Pop said.
He outlined two main goals in his application for the CAS fellowship. The first goal was to dive further into the applied aspects of his research, to survey the energy use landscape in electronics of all sizes. He expects it to be "the first comprehensive evaluation of the energy costs of our 'e-lifestyle' that has ever been done," according to his proposal.
One such electronic device he used as an example is the digital video recorder (DVR). "It plugs into the wall, powered on 24/7, because it is supposed to be recording TV shows when we are not home. The humble DVR is using 50 watts nonstop, day and night," Pop explained.
He even quickly broke the math down and estimated that DVRs alone use up to half a gigawatt of power in the United States every day.
Other "energy hogs" Pop identified were data centers used for e-commerce. "All the data centers in the US use about 10 gigawatts of power. That's about the output of 10 nuclear power plants. It is more than an average European country consumes in electricity, just for our data centers."
The point of the research is to boost our understanding of energy efficiency in electronics, from small devices like DVRs to major data centers in the United States.
Along with this research, Pop will also begin his second goal: writing a book.
The book, tentatively titled Energy Dissipation in Electronics (Atoms to Data Centers), was inspired by his graduate course, ECE 565: Energy Dissipation in Electronics. "[It's] a book based on the knowledge that my students and I have been accumulating in the research area that we work in," Pop said.
"Surely, I am not going to write this book in 9 months," Pop said of finishing his book during his CAS appointment and the following summer. "But you have to start somewhere," he added.
Pop said he plans to draw upon information he has published in papers and scholarly articles to get started on the writing process.
He said he hopes to at least get a draft of the book done before he returns to teaching so that he can use the draft in his graduate course and gather feedback.
But Pop also said the book is not only intended for graduate student use. "I am not the motion picture association slapping an R- or PG-13 rating on my book," he said, laughing. "Many aspects of it could be certainly followed by undergraduates, [and] should be useful to practicing engineers in industry as well."
Besides the CAS Fellowship, Pop has received numerous other campus and national honors and awards in recent years, including being named an IEEE Senior Member, receiving Young Investigator Awards from the Navy, Air Force, and DARPA, and the Presidential Early Career Award (PECASE) from the White House, which is the highest honor given by the US government to scientists and engineers in early stages of their research careers.