ECE undergrad participates in NSF-sponsored research project
ECE News
Nathaniel Lash, ECE ILLINOIS
7/6/2011
Story Highlights
ECE senior Freddy Cheu is designing an environmentally stabilized testing chamber for an NSF-sponsored research project led by ECE Assistant Professor Lynford Goddard.
The chamber will enable testing of equipment at precise temperatures.
Equipment donated by industry was instrumental in enabling Cheu to take part in this research project and to complete his thesis.
ECE senior Freddy Cheu is gaining some unique experiences as he completes a senior thesis. His work on designing an environmentally stabilized testing chamber to limit thermal noise will be incorporated into a National Science Foundation (NSF)-sponsored research project led by ECE Assistant Professor Lynford L Goddard.
"At the end of the day, the chamber is for the group to use for testing at very controlled temperatures," Cheu said. "The performance of the laser is very dependent on the temperature. So what we're trying to do is control the temperature to a very specific degree so we can measure the performance of the laser with great sensitivity."
Goddard's research project received an NSF CAREER grant and focuses on microring resonators, which can be used to precisely stabilize the wavelength of a laser.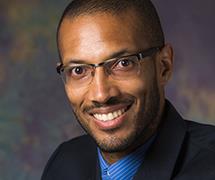 "Typical semiconductor diode lasers shift by about half a nanometer for every change in degree Kelvin," said Goddard, who is a researcher in the Micro and Nanotechnology Lab. "In addition, spontaneous emission, which is a necessary but random process in lasers, can also shift the wavelength. To measure this fundamental source of laser wavelength noise and our device's effectiveness in reducing its effect, we need to construct an experiment that greatly suppresses temperature noise."
Goddard's project aims to develop microring structures to produce low noise lasers—a development, he said, that could enable more accurate sensors and lower power or higher data rate communication systems.
Cheu's project is made possible by some equipment donated to the project by ILX Lightwave. This equipment, valued at $10,000, includes a new ultra-low-noise laser diode current source, precision temperature controller, and laser diode mounts to aid in the testing.
Cheu will control the copper chamber's temperature with the donated temperature controller, which flows current in and out of Peltier thermoelectric elements to conduct heat in and out of the chamber.
"The equipment that [ILX Lightwave] donated allows us to do this specific project, and if they hadn't made the donation, most likely Freddy may not have had the opportunity to do the thesis," said Goddard, who approached Cheu with the idea for his thesis.
ECE graduate student Chris Edwards is supervising Cheu's project. Edwards said the chamber Cheu is designing will be used for other laser experiments ECE researchers are working on that require precise temperature control, including VCSELs (vertical-cavity surface-emitting lasers) and edge-emitting lasers. However the chamber is used, the research experience for Cheu has been enriching.
"It makes me feel confident in my ability to design a product when I am given the necessary tools to go about doing it," Cheu said. "It gives me a closer experience to how things are done in the industry."