Boppart and Choquette named Bliss Professors
ECE News
Rick Kubetz, College of Engineering
4/29/2011
Story Highlights
ECE Professors Stephen Boppart and Kent Choquette were among six faculty in the College of Engineering who were named Bliss Professors.
Boppart has been working on optical imaging techniques to detect diseases in cells and tissue.
Choquette studies semiconductor photonic and optoelectronic device physics, fabrication technologies, and systems.
Two ECE faculty members were among six College of Engineering faculty who have been recognized with Bliss Professorships. ECE Professors Stephen Allen Boppart and Kent D Choquette join Philippe H. Geubelle (Aerospace Engineering), Jaiwei Han (Computer Science) David Ruzic, (Nuclear, Plasma and Radiological Engineering), and Albert J. Valocchi (Civil and Environmental Engineering) as recipients of this distinction.
"Chairs and named professorships recognize faculty members who have demonstrated leadership in their technical areas and contribute significantly to the reputation of the college and the University," explained Ilesanmi Adesida, the dean of the College of Engineering. "We offer our congratulations to these new Bliss Professors of Engineering and we commend them for their many achievements in engineering education and research."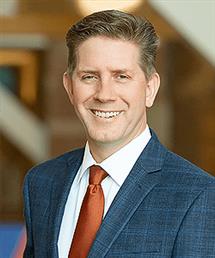 A faculty member since 2000, Stephen Allen Boppart holds appointments in the Department of Electrical and Computer Engineering, the Department of Bioengineering, the Department of Internal Medicine in the College of Medicine, and the Institute for Genomic Biology. As the head of the Biophotonics Imaging Laboratory at the Beckman Institute, he leads a group that uses a variety of optical imaging techniques aimed at analyzing cells and tissue for detecting diseases such as early-stage cancer. His group is also currently developing optical coherence tomography and multiphoton microscopy to investigate engineered tissues and stem cell and tumor cell dynamics.
In conjunction with his work at the University, Boppart served as the Founding Director of the Mills Breast Cancer Institute at Carle Foundation Hospital from 2006 to 2008. Boppart is currently leading the campuswide Strategic Initiative on Imaging in order to build a stronger community of faculty, researchers, and graduate students whose work involves imaging technology and its applications.
After working at an industrial and national laboratory for ten years, Kent D Choquette returned to academia because he wanted to teach and investigate new areas of technology. At Illinois since 2000, his research group studies semiconductor photonic and optoelectronic device physics, fabrication technologies, and systems with a strong emphasis on vertical cavity surface emitting lasers (VCSELs). In addition to developing new VCSEL devices—such as composite resonator VCSELs and vertical cavity photonic integrated circuits—and establishing new VCSEL applications, his group is also involved with new compound semiconductor processing technologies, such as selective oxidation and heterogeneous integration techniques, and pursuing the next generation of photonic devices, such as photonic crystal waveguides and cavities, to enable further optical communication advances.
About the Bliss Professorships
The Bliss Professor of Engineering is the result of a bequest from the late Helen Eva Bliss in memory of her father, Abel Bliss Jr., who entered the University in 1872 to study civil engineering, but was forced to leave before completing his degree. In June 1874, the University granted him a partial certificate in civil engineering. His business ventures included agriculture and real estate, and by 1929, he was a partner in the land development and oil production company of Bliss & Wetherbee. Mr. Bliss died in the mid-1930s. Miss Bliss graduated from the University of Illinois in 1911 with a degree in Liberal Arts and Sciences. Early in her career, she taught engineering at a Shreveport, Louisiana, high school, and later did clerical work with the Bureau of Aircraft Production in Washington, DC. From 1936 until her retirement in 1962, she worked for the Washington law firm of Ivins, Phillips & Barker as an executive secretary. A portion of the Bliss bequest went to support the Grainger Engineering Library and Information Center Endowment as well as other projects for "advancing the scholastic activities of the School of Engineering."