Boppart, Lyding, and Rosenbaum named IEEE Fellows
ECE News
Shawn Adderly, ECE ILLINOIS
4/4/2011
Story Highlights
ECE Professors Stephen Boppart, Joseph Lyding, and Elyse Rosenbaum were named Fellows of the IEEE.
They join 54 other faculty members who are IEEE Fellows.
The distinction of being named a Fellow is the highest honor an IEEE member can receive.
The 2011 class of IEEE Fellows includes three ECE ILLINOIS professors: Stephen Allen Boppart, Joseph W Lyding, and Elyse Rosenbaum. They join 54 other faculty members who are also IEEE Fellows. This is the highest grade of membership in IEEE and is recognized within the scientific community as a prestigious honor that reflects an extraordinary record of achievement.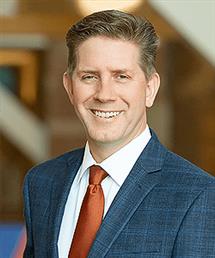 Stephen Allen Boppart, a faculty member since 2000, holds appointments in ECE, the Department of Bioengineering, the Department of Internal Medicine in the College of Medicine, and the Institute for Genomic Biology. He is recognized "for contributions to optical biomedical imaging."
As the head of the Biophotonics Imaging Laboratory at the Beckman Institute, Boppart leads a group that uses a variety of optical imaging techniques aimed at analyzing cells and tissue for detecting diseases such as cancer at an early stage, when it is more treatable. His group is also currently developing optical coherence tomography and multiphoton microscopy to investigate engineered tissues and stem cell and tumor cell dynamics.
In conjunction with his work at the University, Boppart served as the Founding Director of the Mills Breast Cancer Institute at Carle Foundation Hospital from 2006 to 2008. Boppart is currently leading the campuswide Strategic Initiative on Imaging in order to build a stronger community of faculty, researchers, and graduate students whose work involves imaging technology and its applications.
Boppart is a member of a number of professional societies including being a Fellow of the Optical Society of America and SPIE, the International Optical Society. Being a graduate of the University and ECE, Boppart was awarded the Department's Young Alumni Achievement Award in 2005.
Joseph W Lyding joined the faculty at Illinois in 1984, and since that time he has been a leading researcher in scanning tunneling microscopy (STM), nanofabrication and nanoelectronics. He was named an IEEE Fellow "for contributions to nanofabrication and metal-oxide semiconductor transistor reliability."
As the group leader of the Nanoelectronics and Nanomaterials Group at the Beckman Institute, Lyding and his graduate students and undergraduate researchers have developed a number of innovative STM techniques that have allowed scientists to better understand and control how devices behave at the atomic level.
In 2010 Lyding and ECE Professor Emeritus Karl Hess made industry headlines when it was announced that Samsung licensed a process from the University that Lyding and Hess created that allowed the incorporation of deuterium rather than hydrogen in silicon transistors. The process increased the lifetime of integrated circuits by as much as 50 times, because it reduced the damage caused by electrons moving through the chip commonly known as hot-carrier effects.
Lyding has won a number of awards recognizing the impact of his research and is a Fellow of both the American Physical Society and the American Vacuum Society. He was recently named a University Scholar.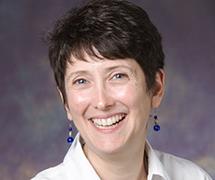 Elyse Rosenbaum, a faculty member since 1993, is an active and well-known researcher in the area of integrated circuit reliability, and has authored or co-authored over 100 technical papers during her career. She was named an IEEE Fellow "for contributions to electrostatic discharge reliability of integrated circuits."
In recent years she has focused her research on ways to mitigate the destructive nature of electrostatic discharge (ESD) on integrated circuits. The work Rosenbaum and her graduate students have done in the area of on-chip ESD protection has been noted by major players in the IC design industry.
As part of a NSF funded project to increase the interest of young students in math and science, Rosenbaum twice taught introductory engineering for an entire semester to fifth graders at Stratton Elementary School in Champaign. This was followed by a workshop for local teachers titled "Making Engineering Fun." This summer Rosenbaum will again be participating in a science and engineering workshop for middle school teachers.
In addition to her research and teaching duties, Rosenbaum currently serves an editor for the IEEE Transactions on Device and Material Reliability. Over the years Rosenbaum has won a number of honors including an IBM Faculty Award, and the Bliss Faculty Scholar Award from the University.