Two conferences, three awards: Graduate student David Estrada wins recognition for his research
ECE News
Tom Moone, ECE ILLINOIS
2/9/2011
Story Highlights
ECE grad student David Estrada received a best paper award and a best poster award at two consecutive conferences that he attended.
He was recognized for his research in imaging power dissipation in carbon nanotube thin film transistors.
Estrada is also this year's recipient of the John Bardeen Memorial Graduate Research Award.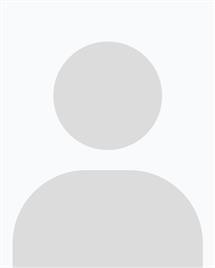 "To win at two conferences in a row was nice," said ECE graduate student David Estrada.
He had just pulled off something fairly rare. His research received a top award at two consecutive conferences that he attended last fall. He received the best paper award at the Society of Hispanic Professional Engineers, and the best poster award at the Great Minds in STEM conference, both of which took place last October.
Every researcher wants to have his work noticed. These awards, explained Estrada, "bring visibility to my research. It brings visibility to what we're doing here."
ECE Professor Eric Pop, Estrada's adviser, said, "I think the many awards that David has recently won come as no surprise to anyone who has worked closely with him. David is a very versatile researcher with a wide range of interests, moving between nanofabrication, characterization, and simulation with ease. He is also a strong mentor for undergraduates in our group."
The work that Estrada is doing here at Illinois involves transistors and sensors based on carbon nanotubes and graphene. "The main point of my work," said Estrada, "is to investigate energy consumption in carbon nanoelectronics."
The research for which Estrada received the conference awards dealt with direct imaging of power dissipation in carbon nanotube (CNT) thin film transistors, which have applications in display technologies. What he determined was that the thermal resistance of CNT junctions was the key factor affecting the performance, power dissipation, and reliability of such transistors.
The Society of Hispanic Professional Engineers (SHPE) was founded as a national organization of professional engineers to serve as role models in the Hispanic community. Similarly, Great Minds in STEM is a nonprofit organization that focuses on science, technology, engineering, and mathematics educational programs particularly geared toward Hispanic populations. The fact that both conferences were geared toward Hispanic researchers added to Estrada's pride in his awards.
"Within the Hispanic community, it's really nice to be recognized by [these groups] because there are so few minorities with PhDs," Estrada said. "Also, the judges at these conferences are a mix of industry professionals, academics, and government lab employees. So to be recognized by all three sectors of work—it was really cool."
On top of these awards, Estrada was recently named this year's recipient of the John Bardeen Memorial Graduate Research Award. This award recognizes a doctoral student who has demonstrated excellence in research in electronic devices.
After a year with this number of distinctions, one wonders what Estrada will do for an encore.