Illinois researchers making virtual surgery simulation a reality
ECE News
Mike Koon, Engineering Communications Office
10/8/2015
Story Highlights
A group of researchers from the University of Illinois led by Professor of Industrial and Enterprise Engineering Kesh Kesavadas is at the forefront of a technology that will make that training virtual.
Raven will allow future doctors hands-on training in robotic surgery without the use of a patient.
It's one of the first steps that will link cutting-edge medical research already taking place on campus with the engineering-based College of Medicine, opening in 2018.
A group of Illinois researchers is at the forefront of a technology to train surgeons virtually.
In the same way pilots train for actual flights through simulation, the next generation of doctors will train for surgery. A group of Illinois is at the forefront of a technology that will make that training virtual.
This summer, Kesavadas and the Health Care Engineering Systems Center welcomed RAVEN II, the Robot-Assisted Tele-Surgery for Tele-Health, to its lab in the Coordinated Science Lab Studio. Raven will allow future doctors hands-on training in robotic surgery without the use of a patient.

Kesavadas has conducted related research with Professor Ravishankar K Iyer and ECE ILLINOIS graduate student Homa Alemzadeh.

It's one of the first steps that will link cutting-edge medical research already taking place on campus with the engineering-based Carle Illinois College of Medicine, which will open in 2018. Eventually, robotic surgery and training will be a major part of the College's $10 million Jump Simulation Center.

"Robotic surgery has been around for about 15 years, but there hasn't been much innovation in that space largely because there has been only one company (Intuitive Surgical Systems) with an FDA-approved robot," Kesavadas said. "Things are going to change in the next five years with new companies coming into the market. While getting FDA approval is a big challenge, the fact that they have already shown that using a robot is a fundamentally safe and practical way of doing surgery will speed up that process."

Kesavadas' vision is that research at Illinois will be the genesis of much of the development, and the newly acquired RAVEN is only a piece of that vision. For instance, Illinois is in its second-year of a $50 million partnership with the Jump Simulation and Education Center at OSF HealthCare in Peoria, Illinois.

"In Peoria, we have a full-fledged operating room built to scale," Kesavadas explained. "You can simulate whole procedures - robotic, laparoscopic, or traditional open surgery. This allows us to go and test to see how the simulator would work inside an operating room."

John Vozenilek, chief medical officer for Jump, said Raven could be installed in that operating room, and a surgeon could simulate surgery.

"This is the way future surgeons will be trained," he said.

Kesavadas' group is extending that work, in hopes that in the future, a robot won't be needed to learn the basics of robotic surgery. Instead, through virtual reality and computer simulation, surgeons will be able to replicate the surgery.

"The kind of impact we are thinking is when someone comes to become a robotic surgeon," Kesavadas said. "The simulator teaches them fundamental skills required to use a surgical robot without even needing to train on an actual robot."

Kesavadas has been working on robotic simulation for about seven years and was the inventor of RoSS, the first stand-alone simulator for da Vinci surgical robot, currently used in training centers around the world.

"We use a mock interface to control a virtual robot," Kesavadas said "The goal is so make surgeons highly-skilled before they are allowed to touch a patient."

Two technologies have made this type of simulation possible, Kesavadas said. The first is virtual reality, which can simulate cutting a tissue, tying a knot, and advanced engineering principles that are graphically stimulating. The second is haptics, which gives users the sensation of touching objects. For instance, a surgeon could feel tissue even though there is none.

"With computers and the new GPU based technologies, we are able to implement algorithms on a PC which would have required a supercomputer 15 to 20 years ago," Kesavadas said.

Urologists and gynecologists in residence are already using this robotic simulation for procedures like prostatectomies and hysterectomies using Kesavadas' technology.
Kesavadas is one of a half dozen Illinois faculty members working on such groundbreaking research. This spring, an interdisciplinary group of Kesavadas, Iyer, who is also affilated with the Coordinated Science Laboratory, Zbigniew Kalbarczyk, a research professor at CSL, Rush University surgeon Jaishankar Raman, Alemzadeh, and mechanical science and engineering graduate student Xiao Li published their first paper demonstrating simulation of adverse events by using both a robot and simulator.
The FDA requires robotic surgeons to report events that have caused surgeries to be halted or where the patient has died. Their group is using those events to build an adverse event simulator. In the next year or so, the goal is to take the simulator to Peoria, to test and get feedback from doctors.
"We are looking to simulate most common unexpected events and what caused them," Iyer said. "For example, if one of the surgical tools breaks down, what do you do? Do you stop the surgery? Prior to now, surgeons were only exposed to these events inside the operating room."
In addition to engineers, the new College of Medicine will bring actual practitioners or doctors-in-residence to the center, which will be beneficial to the development.
"The ability to have our own simulation center where we can test this with real students gives us everything," Kesavadas said. "We don't want to be just an engineering research center, but also want to translate research into clinical practices. The medical students can train here and give us feedback, which can improve our technology. When trainees come in, they can practice on both the robot and the virtual simulator."
With simulation centers on campus, at Carle Foundation Hospital in Urbana (the university's partner in the Carle Illinois College of Medicine) and in Peoria, the University of Illinois is poised to be the epicenter of surgical simulation whether through research or practice.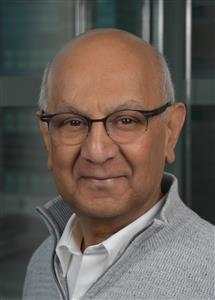 "We are building an effort to become national leaders in simulation," Kesavadas said. "Even though others are training in robotic surgery itself, the simulation to train robotic surgery is something that we have a unique strength here. There really is no other center like this in the country. We will have access to everything a student or a fellow will be required to learn. With Raven and the new virtual simulator, it helps take our robotic surgery program to the next level."

Raven was purchased with a grant through the equipment challenge grant received by Kesavadas, Rohit Bhargava, Joseph Bentsman, Naira Hovakimyan, Iyer, Lui Sha and Alex Kirlik.