Announcing the 2015 ECE Alumni Awardees
ECE News
Ashish Valentine, ECE ILLINOIS
9/8/2015
Story Highlights
The Distinguished Alumni Award is being conferred upon James Coleman, Shigenori Matsushita, Vikram Saksena, Pramod Varshney, and Sanjay Srivastava.
The Marcia Peterman ECE Award is being conferred upon Richard Lindstrom. The Young Alumni Achievement Award is being conferred upon Yue Lu and Anish Thakkar.
The awardees will be celebrated at the 46th ECE Alumni Awards Banquet the evening of Friday, Sept. 11, in the ECE Building. Students can also meet them at the Distinguished Alumni Panel at 4 p.m. Thursday, Sept. 10, in the ECE Building's Grainger Auditorium.
Every year, the ECE Alumni Board of Directors recognizes just a few of the department's many successful alumni with the Distinguished Alumni Award, the Young Alumni Award, and the Marcia Peterman Award. The winners of these awards have made a name for themselves and for ECE ILLINOIS through their remarkable achievement and leadership across a variety of disciplines.
ECE ILLINOIS will celebrate these alumni during the
46th ECE Alumni Awards Banquet
on Friday, Sept. 11, in the ECE Building.
Students are also invited to attend the Distinguished Alumni Panel, where they can hear more about the winners' successes and ask questions. It's scheduled for 4 p.m. Thursday, Sept. 10, in the ECE Building's Grainger Auditorium.
Distinguished Alumni Award
James J. Coleman (PhD '75) will be recognized "for research accomplishments in the field of compound semiconductor crystal growth, teaching, and service."

He is head of the Department of Electrical Engineering at the University of Texas at Dallas. His work involves the development of novel quantum-well and nanostructure strained-layer semiconductor diode lasers and other photonic devices. Professor Coleman has produced more than 425 journal papers, 13 book chapters, 10 U.S. patents, and 100 invited presentations. His work has significantly popularized semiconductor lasers, and has refined both semiconductor devices and the materials used to make them.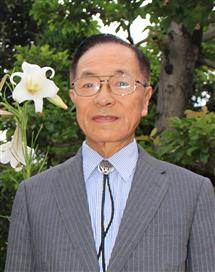 Shigenori "Shig" Matsushita (MS '63) will be recognized for "contributions to the technological foundations of digital industries and business leadership, including the development of relations between companies in the U.S. and Japan."

He is one of the 70 Computer Pioneers of Japan, named by the Information Society of Japan. He worked for Toshiba for 38 years, starting as a computer design engineer and moving up to an executive. He negotiated business alliances between Toshiba and American companies, such as the first distribution deal for Netscape in Japan, and launched the forerunner of Toshiba's notebook computer business. After earning his master's degree at Illinois under a Fulbright scholarship, Matsushita dedicated himself to forging alliances between Japan and America, both by bonding Toshiba with American companies in the past and by continuing to help manage Friends of UTokyo, an organization that provides scholarships for American students to study at the University of Tokyo and for Japanese students to study in America.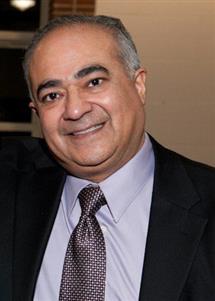 Vikram Saksena (MS '80, PHD '82) will be recognized "for leadership in business and technology strategy in the telecommunications industry."

He has been at the forefront of technology innovation in fixed and mobile broadband, cloud computing, network and data center virtualization, Internet of Things, software defined networks, and network analytics. He built the foundation for AT&T's Internet and data services business, and pioneered ideas such as the first customer network management system. After AT&T, Saksena formed two startups, acquired by Cisco and Ciena respectively, and has transitioned to leadership roles in midsize public companies, such as Neustar, and most recently, Netscout as Chief Solutions Architect.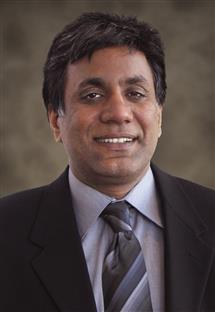 Sanjay Srivastava (MS '87) will be recognized "for leadership in semiconductor intellectual property solutions and electronic design automation for IC design."

Srivastava has served in a number of corporate leadership roles, starting in 1995 when he cofounded Denali Software, a company that specialized in electronic design automation software, intellectual property, and software for system-on-chip (SoC) design. Denali became an international leader and merged with Cadence Design Systems in 2010. Since then, Srivastava has worked as vice president of development at Cadence, then as lead investor and executive chairman of NVELO, a storage software company that formed during the merger between Cadence and Denali and ultimately was sold to Samsung in 2012.

Currently, Srivastava is the chairman and CEO of Vocareum, a cloud platform built to improve efficiency and learning outcomes of coding classes. He is also the chairman of investment group SKS Capital, which supports early stage ventures in education.
Pramod K. Varshney (BSEE '72, MS '74, PHD '76) will be recognized "for his contributions to the science of information fusion, as a pioneering researcher and distinguished educator."

Varshney is a distinguished professor of electrical engineering and computer science at Syracuse University, and the director the university's Center for Advance Systems and Engineering. He is also an adjunct professor of radiology at Upstate Medical University in Syracuse, N.Y. His current research interests are in distributed sensor networks and data fusion, detection and estimation theory, wireless communications, physical layer security, image processing, and radar, and he is widely known for his seminal contributions in the area of distributed inference. He is the author of Distributed Detection and Data Fusion, published by Springer-Verlag in 1997.

Marcia Peterman ECE Award
Richard R. Lindstrom (BSEE '76) will be recognized for "devoted and loyal service to the University of Illinois, especially ECE ILLINOIS."

Lindstrom is vice president of engineering at ViaSat Inc., and has more than 39 years of industry experience in design, development and engineering management in digital communications, principally in satellite communications. As VP of engineering, he is responsible for staffing, developing, and equipping the engineering work force, developing and maintaining engineering design practices and processes, and developing ViaSat's engineering culture. He is also a veteran of the United States Navy, having served four years in aviation electronics in an E2 Hawkeye squadron aboard the aircraft carrier John F. Kennedy.

Through his work at ViaSat, Lindstrom is involved in recruiting ECE ILLINOIS students, and frequently attends career fairs and other recruiting events on campus. Lindstrom has also coordinated ViaSat's hosting of several alumni events, and keeps ViaSat moving forward as it hosts summer interns from ECE ILLINOIS. He has also spent time personally with ECE students, as he gives tech talks and hosts resume workshops.

Young Alumni Achievement Award
Yue M. Lu (PhD '07) will be recognized "for fundamental contributions to representation, sampling, and inference for high-dimensional data, with broad applications in sensing, communications, and imaging."

Lu is currently an assistant professor of electrical engineering at Harvard University, directing the Signals, Information, and Networks Group at the Harvard John A. Paulson School of Engineering and Applied Sciences. He has worked for Microsoft Research Asia, Beijing, and Siemens Corporate Research, Princeton, N.J. He has been an associate editor of the IEEE Transactions on Image Processing since December 2014 and an elected member of the IEEE Image, Video, and Multidimensional Signal Processing Technical Committee since January 2015.
Anish Thakkar (BSEE '07) will be recognized "for cofounding and growing Greenlight Planet, which is bringing light to millions in developing countries."

Thakkar co-founded global solar energy supplier Greenlight Planet with Illinois alumnus Patrick Walsh in 2007 and has been on the ground in India and East Africa building Greenlight's market operations ever since. Addressing the issue of village families using dirty, toxic kerosene lanterns for light, Greenlight Planet has brought solar lighting to 4 million off-grid families in South Asia and Africa, and uses trusted local sales agents to market their lights directly to each family. Thakkar was elected CEO in 2012, overseeing Greenlight's growth from an early stage organization to a company with 400 employees that brings solar energy to 150,000 new off-grid homes each month.