GLEE introduces high school girls to ECE
ECE News
Susan Kantor, ECE ILLINOIS
8/10/2010
Story Highlights
GLEE, or Girls Learning Electrical Engineering, had its inaugural year as part of the Girls Adventures in Mathematics, Engineering, and Science Camp.
Seventeen high school girls had a taste of what ECE majors learn in the week-long camp.
The participants learned about such areas as circuits, signal processing, communications, computer architecture, control, and nanotechnology.
The GLEE, or Girls Learning Electrical Engineering, camp may have lasted only one week, but the knowledge and memories the campers took home might have inspired future careers in ECE.
This year's inaugural camp gave 17 high school girls a glimpse of what it's like to live on a college campus as an ECE major.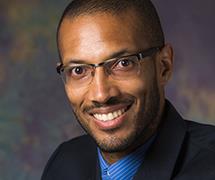 "We wanted to present a week-long program that showcases as much of ECE as we could," said ECE Assistant Professor Lynford L Goddard.
GLEE is the latest addition to the G.A.M.E.S. (Girls Adventures in Mathematics, Engineering, and Science) Camp, which is managed by Women in Engineering every summer with the support of generous corporate donations. The camp gives girls an opportunity to explore topics and issues in engineering while meeting peers and mentors who have similar interests. The other camps cover the areas of bioengineering/chemical engineering, civil engineering, and computer science.
In the morning sessions, campers were introduced to areas in ECE: circuits, signal processing, communications, computer architecture, control, and nanotechnology—just to name a few. The sessions were led by prominent ECE faculty and also by students. Goddard, along with two graduate students, Young Mo Kang and Steve McKeown, and two undergraduates, Cori Johnson and Alex Haser, created a manual that introduced these topics at the high-school level.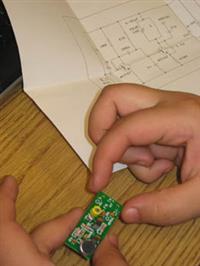 In the afternoon, the girls soldered FM transmitters and built their own light-emitting calculators. When they weren't working on their projects, they toured sites on campus, including the Solar Decathlon house, MNTL, the Beckman Institute, and the Fab Lab.
"A lot of these experiments, even if you're an undergrad in our program, you may not necessarily do your first year that you're on campus," Goddard said. "There are things in here from control theory where they get to play with PID control motors. They also get to tour the 444 lab—that's usually like a senior- or junior-level elective. There are certain aspects that they're kind of getting a real introduction to."
ECE graduate student Steve McKeown helped Goddard plan the camp. He taught lessons and helped with projects throughout the week.
"Their favorite part by far was actually working with the circuit components, building the radio," McKeown said. "They seem pretty excited. I think they're more interested in the hands-on stuff than the actual background information we give them."
The lab assistants and counselors are female undergraduates in engineering because one of the goals is to have the girls make connections with possible mentors.
The girls spent their evenings doing social activities—rock climbing, bowling, movie night, and a talent show. They stayed in campus dormitories where camp counselors, female engineering undergraduates, helped them through the week.
"We're definitely keeping in mind the social aspects, trying to get them to meet students from other schools and areas so that they can form these networks and friendships," Goddard said.
Goddard and the students helping him took feedback throughout the week to gauge girls' reactions to the camp. The campers said that they "appreciated that the projects, lectures, experiments, and tours were challenging," and "were thrilled when we got our projects to work." Motorola sponsored the camp and will be supporting it again next year, allowing Goddard to make revisions based on this year's feedback.
The camp got the girls thinking about ECE, the people who work in the field and the types of problems they try to solve.
"We want to do everything we can to really focus on creating a pipeline of girls interested in engineering and make sure it reaches the university level and beyond," Goddard said.