New electrical engineering summer camp aims to attract women to field
ECE News
Susan Kantor, ECE ILLINOIS
9/14/2009
Story Highlights
An electrical engineering component will be added to the Girls Adventures in Mathematics, Engineering, and Science, or G.A.M.E.S. camp.
The 28 girls who attend the camp will build their own cell phone.
ECE Assistant Professor Lynford Goddard will develop the curriculum, create activities, plan tours, and schedule guest speakers.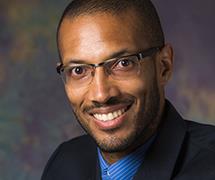 Imagine telling your classmates the first day of tenth grade that you constructed a cell phone on your summer vacation.
For 28 girls next summer, that is exactly what they will be able to say.
An electrical engineering component will be added to the Girls Adventures in Mathematics, Engineering, and Science, or G.A.M.E.S. camp, sponsored by Women in Engineering. Every summer, more than 200 girls from sixth to tenth grades spend one week learning about civil engineering, bioimaging, computer science, or bio and chemical engineering. Next summer, an electrical engineering camp will be added for girls entering the tenth and eleventh grades.
"Among all engineering fields, electrical engineering has one of the largest gender gaps," said ECE Assistant Professor Lynford L Goddard. "The idea behind the program is that exposure at an earlier age will get female students more excited about pursuing electrical engineering."
The program, sponsored by Motorola, is called Creating GLEE, Girls Learning Electrical Engineering.
During a typical day in the program, students will attend class discussion, perform hands-on activities, hear different speakers, tour labs, and work on their projects.
The project--appropriate since the program is sponsored by Motorola--is to build a "cell phone." Students will work in teams to build a phone that will resemble a walkie-talkie, and will design the transmitter, receiver, antennas, and power supply.
Women volunteers from Motorola will also be guest speakers and help with the hands-on activities. They will talk about their daily work and connect with campers as positive role models.
Illinois faculty members will also be recruited to give lectures and tours of their labs and to serve as mentors.
"The campers will be able to get a sense of what's currently going on in Electrical Engineering in the diverse areas of research that the faculty are involved," Goddard said.
ECE students will also be involved in the program. Female undergraduates will serve as camp counselors and teaching assistants.
"The idea is for the program to promote both recruitment and retention," Goddard said. "By involving women college students in explaining and representing their field to younger girls, their interest in their own studies increases as well as their commitment to the field."
Work on the program officially began in July. Goddard said he and his team will spend the next year developing the curriculum, creating activities, planning tours, and scheduling guest speakers. The current program is very popular, with all camps and waiting lists full, so Goddard doesn't expect to have trouble attracting students to the electrical engineering camp.
"I'm really excited about it," Goddard said. "I think it's going to be a lot of work, but I also think there's going to be a lot of opportunity."