Student chapter of the American Society for Engineering Education comes to Illinois
ECE News
Charlie Johnson, ECE ILLINOIS
4/12/2010
Story Highlights
Grad student Elizabeth Van Ruitenbeek was instrumental in founding an Illinois student chapter of the American Society for Engineering Education (ASEE).
ASEE is a nonprofit organization dedicated to furthering the field of engineering education.
Prof. Michael Loui called ASEE "a great way to identify students who are interested in this field and want to contribute it."
[portrait:evanrui2 class:fright]
When [profile:evanrui2] came to Illinois from the University of Texas at Austin to begin work on her PhD, she noticed something missing around the College of Engineering.
"I was first exposed to the American Society for Engineering Education [ASEE] while I was a student at Texas, where I joined ASEE as an undergraduate," she said. "And when I came here, I wondered 'why doesn't Illinois have a chapter?'"
So, after a few years on campus, she decided to found one. Through iFoundry, Van Ruitenbeek attended a seminar at Olin College in April 2009 where she met several other Illinois students interested in founding a society dedicated to engineering education. She encouraged them to start an ASEE student chapter, like the one she had been a part of in Texas. Elections were held, paper work filed, and in June 2009, the Illinois student chapter of the ASEE was official.
Founded in 1893, ASEE is a nonprofit organization composed of individuals organized into chapters and institutions dedicated to furthering education in the field of engineering and engineering technology. ASEE seeks to accomplish its goal through a variety of means, from promoting research in the field of education to sponsoring events and panel discussions at student chapters, just to name a few. When Van Ruitenbeek was at Texas, she attended several events designed to prepare undergraduates for graduate school and careers in academia.
"I think Illinois is incredibly strong as a research institution, and you get great opportunities here as a student to be a researcher," said Van Ruitenbeek. "But, I think if you graduate and join a faculty, you get thrown into teaching, and maybe you're not prepared for it. I think there's a niche here where we can prepare undergraduates for grad school and grad students to be better teachers."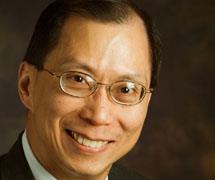 In its first semester, the chapter held a kick-off meeting and three lunch seminars, along with a few other events. One of the speakers at the lunch seminars was Professor Michael C Loui, who specializes in the study of engineering education. Besides giving insight to undergraduates and teaching advice to graduate students, an ASEE chapter also provides an opportunity for researchers to study the field of engineering education.
"Sometimes people are astonished to realize that engineering professors can do research in engineering education. If teaching is a professional practice, then there needs to be a base of scholarly work behind it so that instructors know how to go about teaching effectively," said Loui.
Loui, and others active in engineering education research, seek to improve curriculum, teaching methods, and even the extracurricular activities that are available for students by rigorously studying their effects. These sorts of studies often go unknown to the students they affect most directly, which Loui hopes having an ASEE chapter will change.
"I hate to say it, but we're a bit behind other places that have made more significant changes to their educational experiences for engineering students," said Loui. "ASEE is a great way to identify students who are interested in this field and want to contribute it. We can help them understand the issues in engineering education, and they can help us by giving us their feedback."
Students interested in learning more about the Illinois chapter ASEE or to get involved in the chapter should visit their Web site