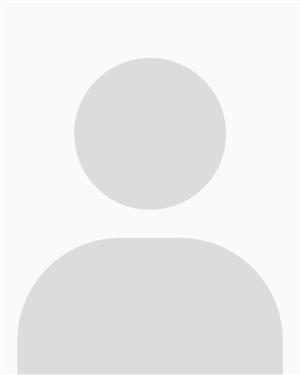 John Andrew Stratton
Adjunct Assistant Professor
(217) 333-4171
223 Coordinated Science Lab
For more information
Education
Ph.D. Electrical and Computer Engineering, University of Illinois at Urbana-Champaign, 2013
M.S. Electrical and Computer Engineering, University of Illinois at Urbana-Champaign, 2009
B.S. Computer Engineering, University of Illinois at Urbana-Champaign, 2006
Academic Positions
Visiting Assistant Professor, Colgate University, Computer Science, August 2014 to July 2016
Visiting Assistant Professor, Knox College, Computer Science, January 2014 to August 2014
Adjunct Assistant Professor, University of Illinois at Urbana-Champaign, January 2014 to Present
Lecturer, University of Illinois at Urbana-Champaign, Electrical and Computer Engineering, January 2013 to December 2013
Other Professional Employment
Senior Architect, MulticoreWare Incorporated, Champaign, IL, August 2012 to Present
Research Interests
Parallel Programming Models
Parallel Architecture
Compilers
Research Areas
Compilers
Computer architecture
Parallel processing
Programming languages
Articles in Conference Proceedings
G. Juckeland, W. Brantley, S. Chandrasekaran, B. Chapman, S. Che, M. Colgrove, H. Fend, A. Grund, R. Henschel, W. W. Hwu, H. Li, M. Muller, W. E. Nagel, M. Perminov, P. Shelepugin, K. Skadron, J. A. Stratton, A. Titov, K. Wang, M. van Waveren, B. Whitney, S. Wienke, R. Xu, and K. Kumaran. "SPEC ACCEL: A Standard Application Suite for Measuring Hardware Accelerator Performance," In Proceedings of the International Workshop on Performance Modeling, Benchmarking and Simulation of High Performance Computer Systems, November 2014
A. Papakonstantinou, K. Gururaj, J. A. Stratton, D. Chen, J. Cong, and W. W. Hwu. "FCUDA: Enabling Efficient Compilation of CUDA Kernels onto FPGAs," in Proceedings of the Symposium on Application Specific Processors, pp 35-42, July 2009.
J. A. Stratton, S. S. Stone, and W. W. Hwu. "MCUDA: An Efficient Implementation of CUDA Kernels for Multi-Cor CPUs," in Proceedings of the 21st International Workshop on Languages and Compilers for Parallel Computing (LCPC), pp 16-30, July 2008.
Magazine Articles
J. A. Stratton, N. Anssari, C. I. Rodrigues, I.-J. Sung, L.-W. Chang, G. Liu, and W. W. Hwu. "Algorithm and Data Optimization Techniques for Scaling to Massively Threaded Systems," IEEE Computer, Special Issue on Massively Threaded Computer Systems, pp 26-32, August 2012.
Honors
Most Valuable Entrepreneurial Leadership in a Startup, University of Illinois Research Park Intern Award, 2012
Improvement Activities
Certificate in Foundations of Teaching: Center for Teaching Excellence, University of Illinois, 2012
Strategic Technology Management Certificate: Illinois Technology Entrepreneur Center, University of Illinois, 2008
Courses Taught
ECE 199 - Undergraduate Open Seminar